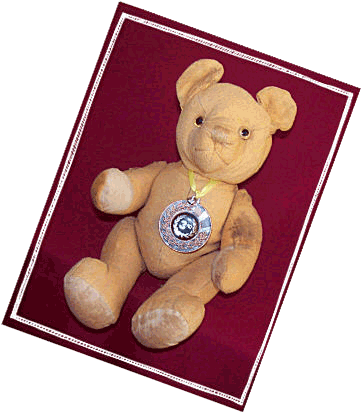 Hamilton
This personality plus teddyboy was found under the floorboards of an old pioneer house here on the West Oz goldfields along with his partner in crime ,a Joy Toys teddy.
Hamilton is an Alpha Farnell from 1928-1935 era and apparently was under the floorboards for at least 65 years and according to the elderly couple who have dwelt in the house for 65 years , these two teddies were under the house for at least that long.
In 1996, Hamilton was awarded the 3rd place medal in the most personable vintage bear section of the Premier Bear Affair in Sydney, Australia.