Bearoness Bears™ nostalgically present the "TeaRose Teds" series.
Price AUD$185.00 each.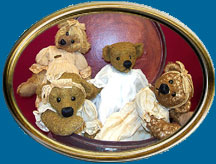 Each little TeaRose Ted is lovingly designed and made by me from Helmbold matted mohair in four different colours, attired in an oldie worldie stained full dress set inc. knickers, made from the best quality Swiss voile and seated on her own tearose pot-pourri filled pillow, luxurious cotton lace edging and decorated with a touch of nostalgia. Every young lassie has vintage leather boot button eyes, circa 1905 USA (almost antique) measures 13 ½", poly/pellet filling, waxed perle cotton nose, stained felt paddypaws and is wobble jointed in each limb and head for posing on her individual lacy pillow. Each teddygirl wears her own gold dummy and brooch to finish off that sweet sentimental look. When ordering, if you have a preferred name, I will gladly name the teddy in your choice.
| | |
| --- | --- |
| | |
| Lizzie | Pixie |
Antique Mens Collars.
I have a limited selection of genuine antique and vintage mens collars as worn by the male population in Victorian and Edwardian times, some are from America, England and Australia.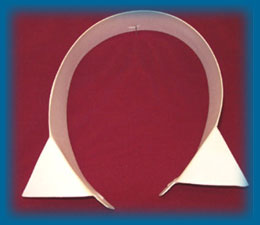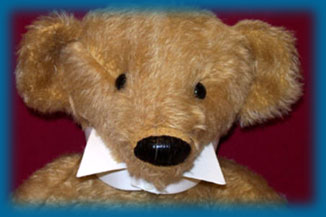 Prices are as Follows:
1 collar: AUD$14.00 each.
2 collars: AUD$13.00 each.
3 or more: AUD$12.00 each.

Coloured Wax Blocks
for nose polishing
Available colours are black. neutral, dark brown and tan.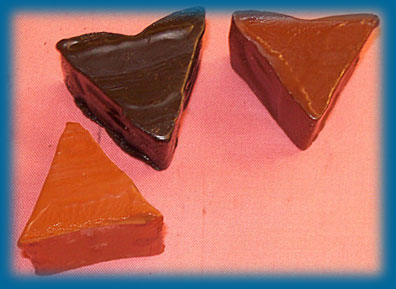 Price. AUD$3.50 each.